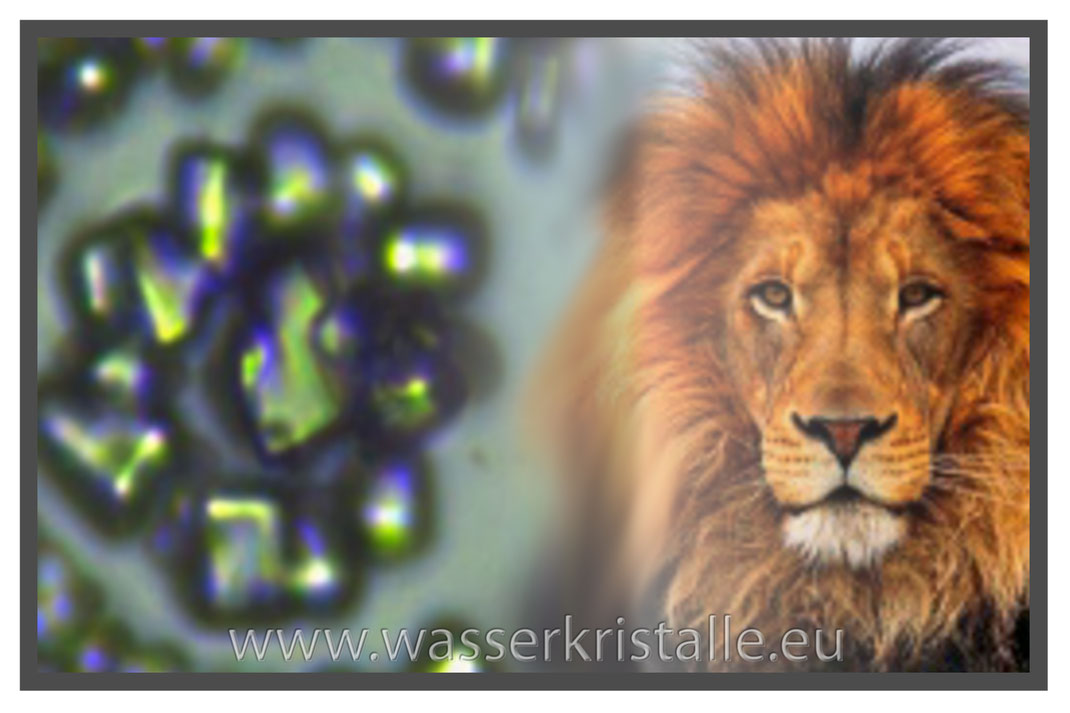 Siehst du den Löwen?  Wasser tut es!

Ich habe dem Wasser dieses Löwen-Foto gezeigt, das Wasser eingefroren und unter dem Mikroskop fotografiert.

Wasser ist intelligent und hat ein Bewusstsein: Es speichert Informationen und zeigt uns seine Botschaften.
Do you see the lion? Water does it!

I showed this lion photo to the water, frozen the water and photographed it under the microscope.

Water is intelligent and has a consciousness.

Vedi il leone? :) L'acqua lo vede!

Ho mostrato questa foto di leone all'acqua, ho congelato l'acqua e l'ho fotografata sotto il microscopio.

L'acqua è intelligente e ha una coscienza: "salva" le informazioni e ci mostra i suoi messaggi.